About Our Smart Vending Machine Software and Solutions
Discover the Power of Smart Vending
With more than two decades of experience, we're committed to delivering the best smart vending machine software and hardware in the industry. Our team of professionals is ready to show you how our dispensing solutions can work for you. 
The People Behind VendNovation
You know what VendNovation does. Now, learn about some of the leaders who make our smart vending machine software and solutions possible.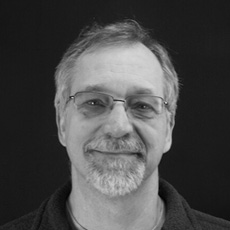 Vice President, Marketing & Sales
Cal is a former vending operator with extensive experience in the industry. He grew an operation from inception to 700 machines. In 2004, while still running his operation, Cal brought his expertise to VendNovation, helping the company define its product lineup. He joined the company full-time in 2012.
Chad is an accomplished professional with over ten years of experience as the Director of Operations at VendNovation. In this role, he is the focal point for customer support, logistics, installation implementation, and customer satisfaction. His skills include project management, customer service, training, and being the man with 1,000 hats.
Andrew has over a decade of experience with a wide range of technology systems. He oversees VendNovation's engineering team and architects all enterprise solutions. Under Andrew's leadership, VendNovation systems have grown from a single vertical to become a flexible suite of technologies that meet the needs of today's most forward-looking enterprises.
We offer smart vending, lockers, and other transactional devices you can manage from the cloud.
We maintain deep expertise in the industries we serve to develop custom vending solutions designed to meet the unique needs of your organization.

With hardware ranging from smart vending machines and locker systems to our portable storage safe, we help businesses simplify dispensing.
With our smart vending machine software, businesses can control access, accept payments, and manage inventory from anywhere.
Try Our Smart Vending Solution
Request a consultation to see how our cloud-based vending software and hardware can streamline your operations.