Versatile Vision ES Plus Combo Vending Machine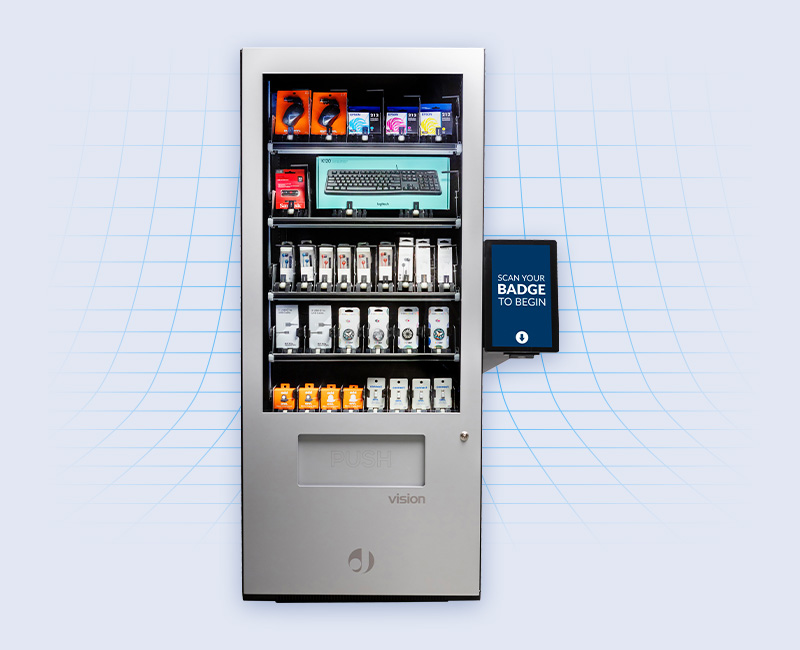 Dispense Virtually Any Product With Our Combination Vending Machines
The Vision ES Plus combo vending machine has a belt-driven dispensing system that can handle almost any product. When you need maximum flexibility for complex or frequently changing assortments, the Vision ES Plus vending machine is a perfect choice. From simple snacks and drinks to specialty items like medical supplies, the Vision ES Plus has you covered. Flexible "snap together" parts ensure easy assortment reconfiguration in the field.
With a 15″ touchscreen, customers can view product information, ads, and promos, or place complex orders. Plus, VN Cloud connectivity allows for seamless monitoring of your vending operations.
Vision ES Plus Combination Vending Machine Features
Centralized control, reporting, data collection, and content management
Easily reconfigure trays and pushers to vend virtually any product
Soft product delivery for every item
First-In-First-Out System
Product dispensing according to loading order
Incorporate new products at any time with cloud-based tools
Ready to learn how a combo vending machine can elevate your business?
Vision ES Plus Vending Machine Product Specs
Structure: Robust construction, anti-corrosive, and anti-oxidation coating
Dimensions: H 72" W 31.5" D 36.5"
Weight: 725 lbs
Electrical Requirements: 110 V
Capacity: Up to 8 fully adjustable trays, 10 slots each
Unique Elevator Vending Machine Delivery System
With its unique delivery system, the Vision ES Plus vending machine can handle packages of any shape and size thanks to its adjustable design and delivery elevator for larger products. This machine is versatile enough to dispense various products, from bread and dairy products to tools, big coffee bags, electronic gadgets, glasses, and more.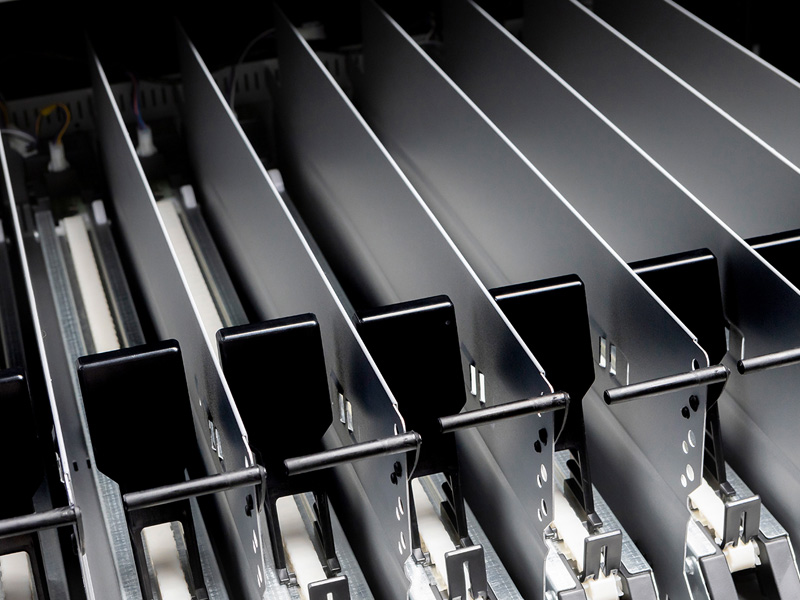 Optional Add-ons for Combination Vending Machines
Implement optional add-ons to make your combo vending machine the perfect fit for your business.
Get the flexibility to set the ideal temperature for your products between 34 degrees F to 54 degrees F. Plus, injected foam technology ensures superior refrigeration.
Accept payment via chip-enabled credit card reader or ID users with RFID badges, proximity card readers, barcodes, or personal PINs.
Customize the look of your combo vending machine by adding a logo or custom vinyl wrap that aligns with your brand and makes your machine stand out.
VendNovation makes monitoring and managing your vending operation simple with our all-in-one solution.
Streamline inventory control with our smart vending solutions.